Violinist Leonidas Kavakos Awarded Prestigious $100,000 Danish Bursary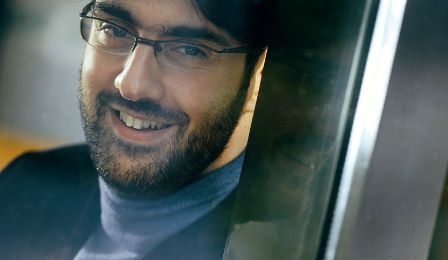 Greek violin virtuoso, Leonidas Kavakos has today been announced as the recipient of the prestigious 2017 Leonie Sonning Music Foundation Prize.
Regarded as Denmark's highest classical music honour, the bursary is awarded annually to an internationally recognised composer, instrumentalist, conductor or singer.
Leonidas, 48 will receive EUR 100,000 (US $108,000), a monotype by Danish painter Maja Lisa Engelhardt – and a concert with the Danish National Orchestra, dedicated in his honour.
He is the fifth violinist to be awarded the prize since its inception in 1959.
Previous recipients include: Yehudi Menuhin (1972), Isaac Stern (1982), Gidon Kremer (1989) and Anne-Sophie Mutter (2001).
"Leonidas Kavakos is one of the most expressive violinists you can hear today … his strong personality, virtuosity and the honest, direct nature of his playing mark him out as an artist of rare calibre ..."  Committee Chairman, Essen Tange has said.