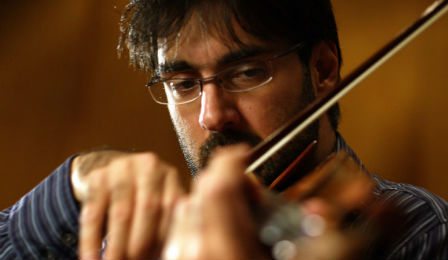 Court documents filed on Friday in a Californian Superior Court have revealed Greek concert violinist Leonidas Kavakos has sued a Burbank violin shop owner for snapping his US $80,000 violin bow.
The complaint, outlined in Courthouse News, states Mr Kavakos brought the 1850 Henry bow, which he purchased in August 2012 for 65,000 Euro, to Nazaret Mkhsi-Gevorkian of Gevorkian Nazareth Violins, California in January 2013 to inquire why the bow was curved.
Mr Kavakos has outlined the shop's owner 'began applying pressure to the Henry Bow, at which time the Henry Bow snapped in two pieces'.
Kavakos has made claim the bow, ornately adorned with tortoise shell and silver, is broken beyond repair and is seeking US $80,000 in damages for negligence and breach of contract.