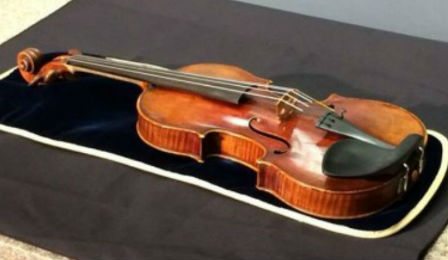 Salah Salahadyn, the man accused of masterminding the January 27th theft of the 1715 'Lipinski' Stradivarius, from Milwaukee Symphony Orchestra Concertmaster Frank Almond, has pleaded 'guilty' to robbery in a Milwaukee County Court.
Salahadyn, 42 had previously indicated he would contest all charges.
The accused was immediately taken into custody - and could face more than 15 years incarceration when sentenced on November 10th.
In July this year, Universal K. Allah was sentenced to 3 ½ years imprisonment for 'robbery as party to a crime' - for his involvement and the supply of the taser used in the attack.
In 2000, Salahadyn pleaded 'guilty' to attempting to resell a stolen $25,000 statue to an art gallery owner.
PREVIOUS