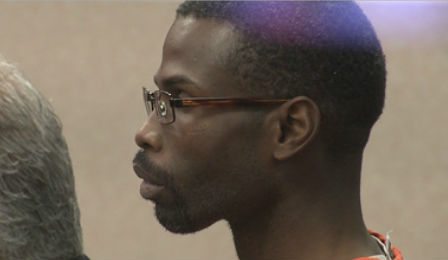 Salah Salahadyn, the man accused of stealing the 1715 'Lipinski' Stradivarius from Milwaukee Symphony Orchestra Concertmaster Frank Almond on January 27th, has approached a local Milwaukee television station claiming his forced involvement by an Asian gang.
The 41 year old approached Milwaukee tv station TMJ4 yesterday indicating he wished to provide his account of the events.
[video_lightbox_youtube video_id="PojWXRmv7KU" width="590" height="385" auto_thumb="1" ]Salah Salahadyn | Suspect In Violin Theft Tells His Side of the Story | 1715 'Lipinski' Stradivarius Theft | Milwaukee TMJ4
In a filmed interview, lasting just over 1 hour, Salahadyn suggested an Asian gang forced him to steal the instrument and that he believed his family would be harmed if he did not cooperate.
"The intention was to secure my family's safety and security," he has said.
Salahadyn was last week charged with being a party to robbery. The charge carries a maximum penalty of 10 years in prison and a $50,000 fine.
There is no mention of an Asian gang's involvement in the criminal complaint.
Salah Salahadyn has a previous conviction and incarceration for stealing a $25,000 sculpture.