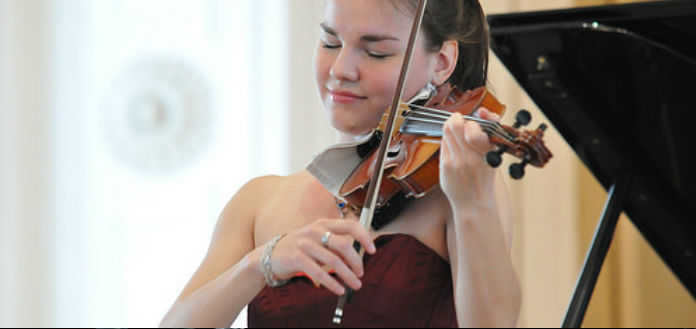 23 year old Czech violinist, Olga Sroubkova has been awarded 1st prize at the 35th 2016 Premio Rodolfo Lipizer' International Violin Competition, in Gorizia, Italy.
A graduate of the Prague Conservatory, Olga is currently completing graduate studies at the Hannover Hochschule für Musik - with Professor Adam Kostecki.
A former major prize winner at the Kocian, Zhuhai and Chengdu International Violin Competitions, Olga will receive €12.000 (US $13,500) and a number of important European concert engagements. 
OLGA SROUBKOVA | 2016 LIPIZER INTERNATIONAL VIOLIN COMPETITION | 1ST PRIZE
2nd prize was awarded to Lorenz Chen, from Taiwan.
Joint 3rd prize was awarded to James Dong, from Australia and Hayato Ishibashi, from Japan.
5th and 6th prizes were awarded to Daichi Nakamura, from Japan and David Ardukhanian, from Russia.
Former Lipizer 1st prize winners include: VC Young Artist, Fedor Rudin.