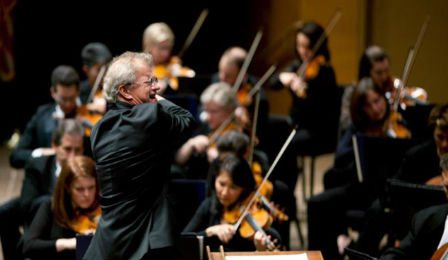 The Musicians of the Minnesota Orchestra have announced details of a 10-concert season they will produce and play, with no involvement from the orchestra's management, from January to May 2014.
The season includes appearances by soloists Itzhak Perlman and Joshua Bell - and will see former Minnesota Orchestra Music Director Osmo Vanska return as Guest Conductor.
The musicians have been locked out in an unresolved labour dispute since October 2012 – the longest of any major classical-music group in the USA.
Whilst the number of concerts falls short of a typical orchestral season, it is an ambitious undertaking for a group without administration nor a permanent performance space.
The Minnesota Orchestra is one of the most respected ensembles in the world – and last week received a Grammy nomination for its recording of Sibelius' Symphony No.1 and 4.