Serbia's Belgrade Philharmonic to Get New Concert Hall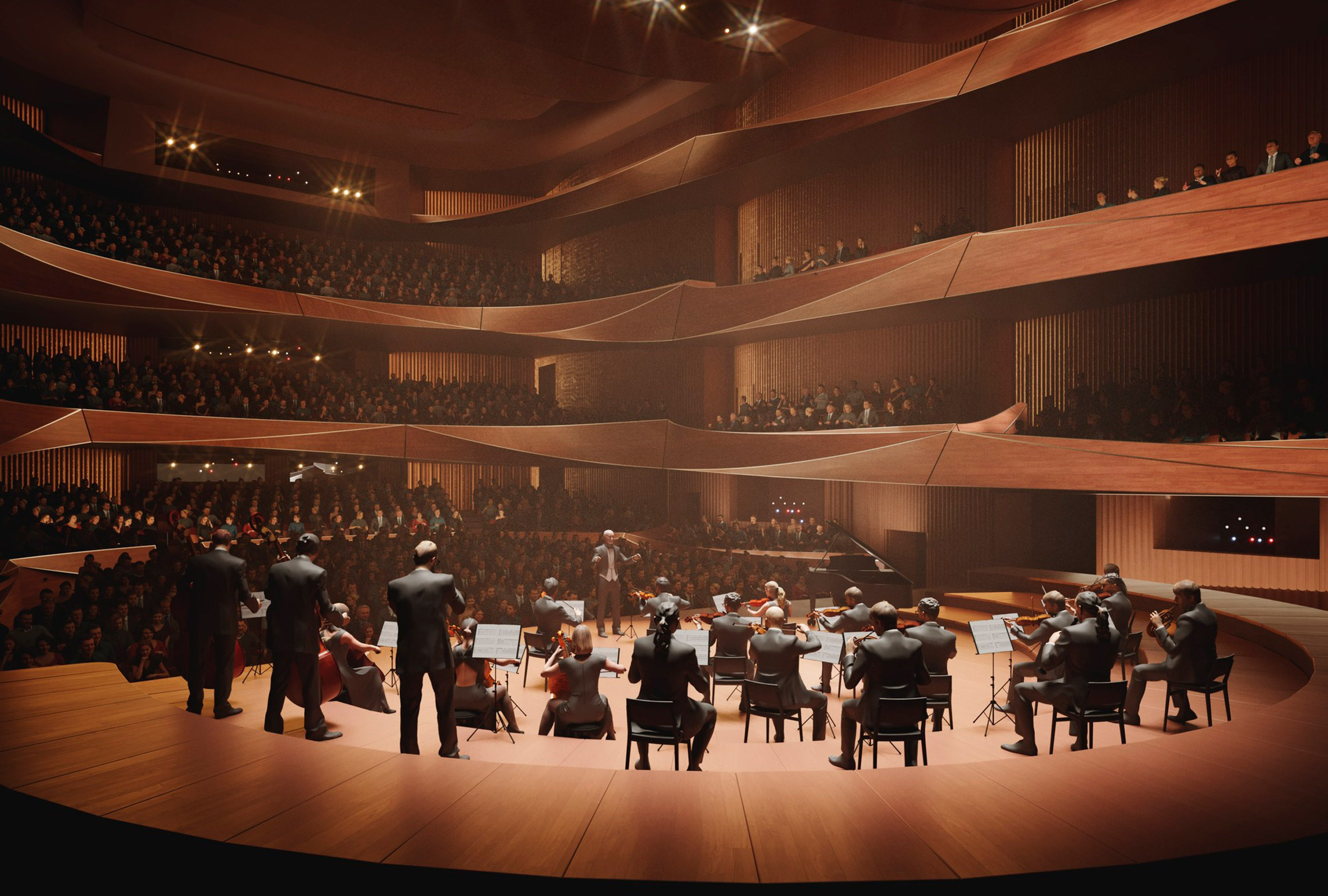 (Photo courtesy: AL_A)
The London-based architecture firm AL_A, founded by architect Amanda Levete, has won a bid to design a new concert hall in the city of Belgrade. The hall will seat 1,600 audience members, making it one of the most significant cultural projects Serbia has seen for several decades.
The Serbian government held a year-long competition to determine who would design the hall, with some of the world's most prominent architecture firms taking part.
The concept presented by the chosen firm envisages the hall as a green space with a focus on the environment. The hall's curved design, which is said to represent the movement of music, will also blend seamlessly into the surrounding rivers and parkland.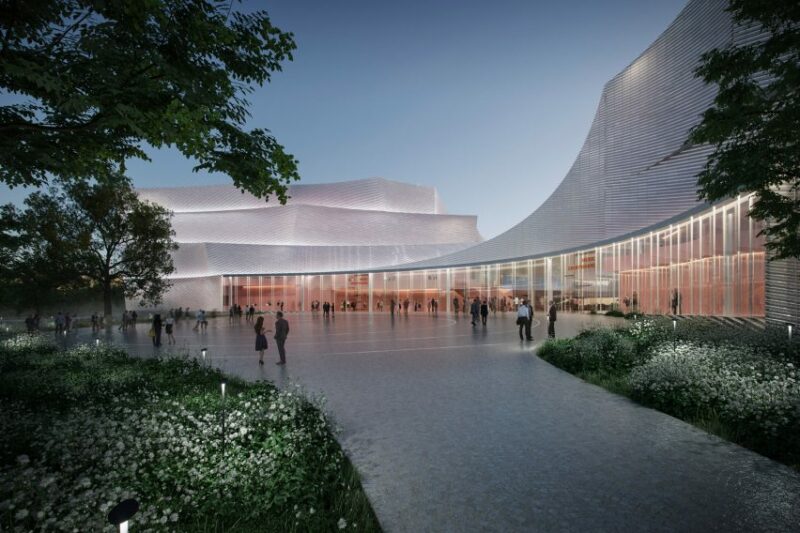 "You couldn't dream of a better site than this to message Serbia's vision for the future," said architect Amanda Levete. "The magnificent setting of Ušće Park, on the banks of the River Danube, sends a powerful message about transforming and re-wilding our cities to make them greener, more beautiful spaces."
"The Concert Hall will be an expression of harmony between nature, architecture and music, at a pivot point in Europe where East meets West," she continued. "It will be a place where people from all places and cultures, of all ages and abilities, come together to delight in music from every genre."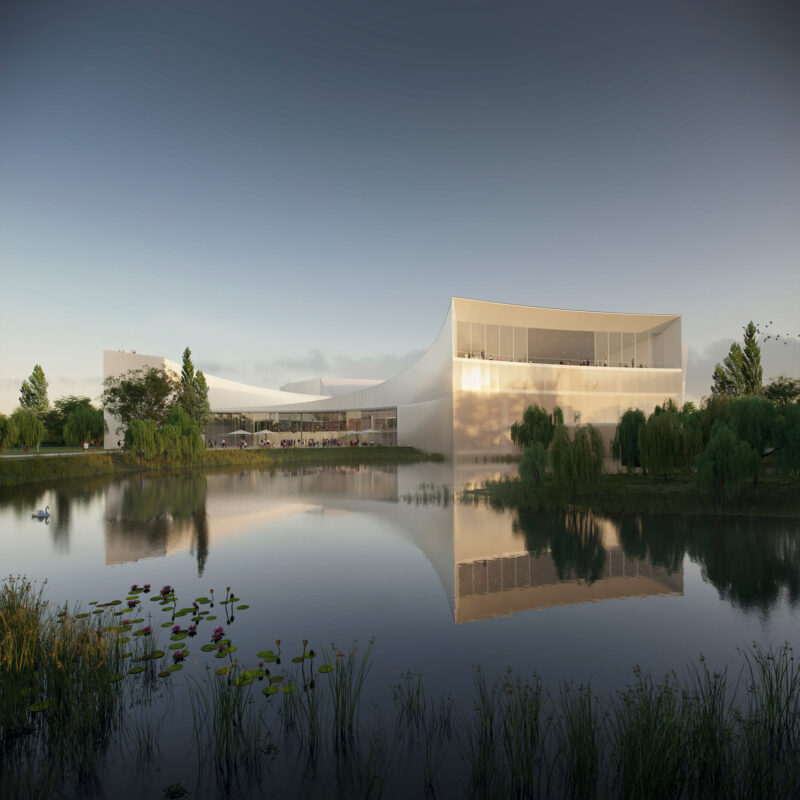 "The Belgrade Philharmonic Concert Hall is the largest cultural infrastructure project in Serbia, and the region, and will be one of the largest in Europe itself," said Ana Brnabić, the Prime Minister of Serbia.
"I am proud that this decades-long dream, of our professional musicians, young talents, music lovers and the people of Serbia, is finally coming true in such a beautiful shape."