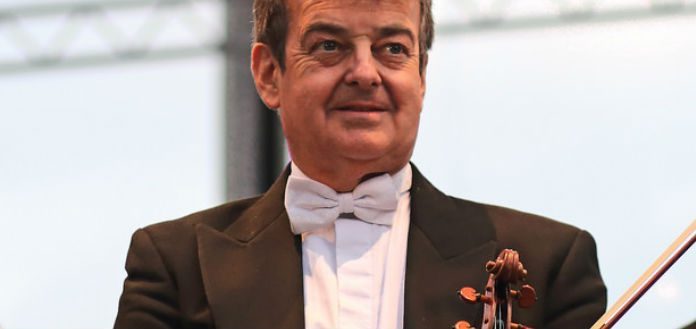 London Symphony Orchestra Sub-Leader Lennox Mackenzie has today been announced as the Royal Philharmonic Society/Association of British Orchestras' 2017 'Salomon Prize' recipient.
Established in 2011, the accolade celebrates 'the unsung heroes' of UK orchestral life – those seen as an inspiration to their fellow players for having displayed team spirit, commitment and dedication above and beyond the call of duty.
Lennox has been a member of the London Symphony's 1st violin section since 1980 - and served as the Chairman of the Orchestral Board from 1988-1991 and again from 2004-2016.
He was earlier this year awarded an OBE (Order of the British Empire) for his services to music.