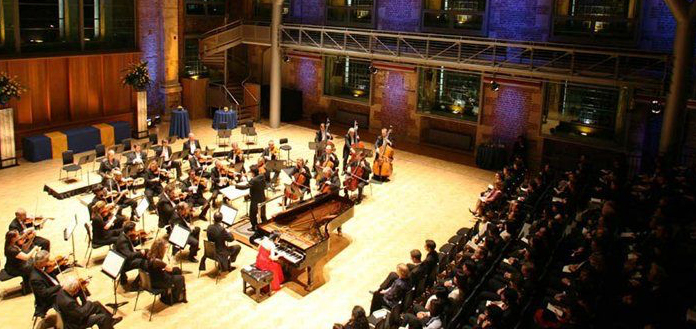 This week, the London Symphony Orchestra announced that they will move their fall concert season from the Barbican Centre to St Luke's Church.
Between now and the end of the year, the orchestra will livestream 14 orchestral concerts plus a series of Friday lunchtime chamber concerts.
"We have moved at lightning speed to transform St Luke's into a modern filming and recording centre which can accommodate anything from chamber concerts to a medium sized orchestra," Music Director Sir Simon Rattle said.
"It has been fascinating to put together programs for all kinds of groups from 2 players up to nearly 70, and we have taken the opportunity to explore composers and performers that we have long wished to be part of our family," he said.
The ensemble hopes to move back to Barbican Center in time for the commencement of 2021.