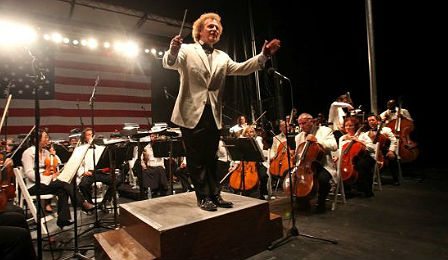 It has been announced today that the Long Island Philharmonic Orchestra, in New York will close - effective immediately.
The ensemble, founded in 1979 by folk singer Harry Chapin and Maestro Christopher Keene, was placed in receivership on Monday - after a failure to reach an agreement to renegotiate terms of a loan were rejected.
"This is a tragedy for all of Long Island … we did everything we could to keep the music playing - but these are tough times for arts organizations everywhere," Orchestra Chairman, Larry Austin has said.
"The Philharmonic has enjoyed the support of hundreds of Long Island corporations, including a number of banks that over the years saw it as a valuable civic institution …," President and Founding Board Member, John Russell has said.
"I'm terribly sorry to see another arts organization shut its doors since 9/11 … I'm really grateful that we were able to keep it going this long," Music Director of 15 years, David Stewart Wiley has said.
"It is a reminder that without corporate support and other private donations, we're all in danger of going under in the arts," Executive Director of the Long Island's Stony Brook University, Alan Inkles has said.
It was the only professional symphony orchestra and chorus based on Long Island.