Deutsche Grammophon Announces Exclusive New Shanghai Symphony Recording Contract
Deutsche Grammophon has announced the signing of an exclusive new recording contract with Chinese conductor Long Yu and the Shanghai Symphony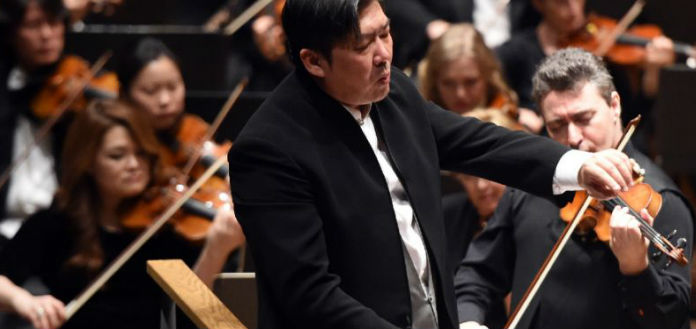 Deutsche Grammophon has this week announced the signing of an exclusive new recording contract with Chinese conductor Long Yu and the Shanghai Symphony Orchestra.
The contract will include an album of Chinese and Russian repertoire, set for release in 2019 to mark the Shanghai Symphony's 140th anniversary and its status as China's oldest symphony orchestra.
"Shanghai's profile as an international city, open to the world and cultural exchange, makes it the ideal place to explore fresh ideas and look at ways of bringing together the best of Chinese and western culture ..." Conductor Long Yu has said.
"This is why it's such an exciting moment for us to join Deutsche Grammophon's global family of artists ... we are determined to reach out to people across the world and will now be able to connect with new listeners through our recordings for the yellow label," he has said.
"I am excited about the new partnership ... we will collaborate with these leading and inspiring musicians and institutions in the world's most vibrant classical music environment ... " Deutsche Grammophon President Dr Clemens Trautmann has said.
"The artistic work Long Yu has accomplished with the Shanghai Symphony in the last decade is truly remarkable," he has said.