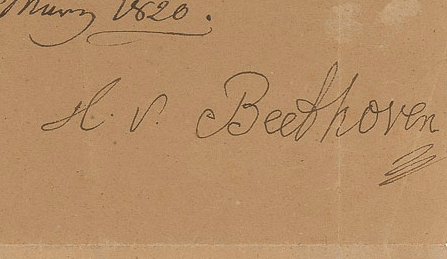 A rare pencil signature of Ludwig van Beethoven has sold at auction in Boston for USD $24,750.
The signature, at the bottom of a letter penned by the composer's lawyer, is believed to have been signed shortly after he completed his Hammerklavier Sonata in 1818.
The framed letter and portrait, auctioned by RR Auction, had an initial estimate of between USD $30,000 and $40,000.
Other items sold in the sale included an autographed Richard Wagner manuscript of 'Wotan's Farewell', which sold for more than $5000 - and a signed letter by Claude Debussy.