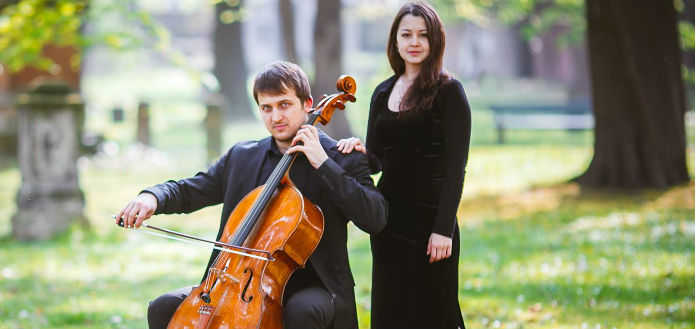 Lithuanian-German cellist, Marius Urba and Russian pianist, Vita Kan have been awarded 1st prize at the 12th Lyon International Chamber Music Competition, in Lyon, France.
They will receive €8,000 (US $9500) and a number of important European performance opportunities.
Duo Urba were one of 36 duos selected to participate in this year's 3 live cello and piano duo rounds.
Second prize was awarded to cellist Stanislas Kim and pianist Marie Rosa Günter.
Third prize was awarded to cellist Mikhail Nemtsov and pianist Elena Nemtsova.
https://www.youtube.com/watch?v=CR_m7lbThTk&showinfo=0&autohide=1
MARIUS URBA & VITA KAN | BEETHOVEN CELLO SONATA NO. 4 | 1ST MVT