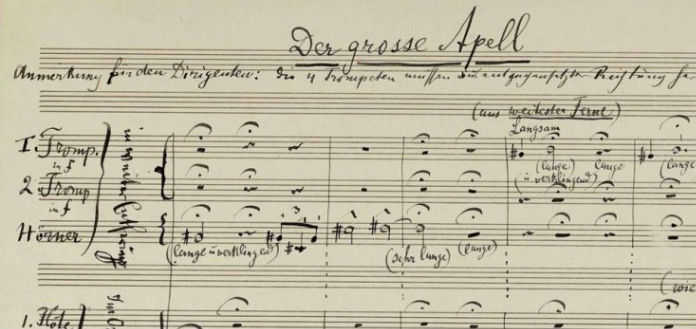 The highly sought-after original hand-written manuscript for Gustav Mahler's Second Symphony, known as the 'Resurrection Symphony', is set to be sold at auction in London, on November 29th.
"No complete symphony by Mahler, written in the composer's own hand, has ever been offered at auction, and probably none will be offered again ..." Sotheby's Director, Simon Maguire has told The Violin Channel.
"This is of truly outstanding historical importance ..." he has said.
The unaltered, untrimmed and unbound score will be sold as part of the estate of American economist and businessman, Gilbert Kaplan - who purchased the manuscript from a friend of the Mahler family, in 1965.
Book and manuscript experts have indicated the 232-page work is expected to reach in excess of US $4.5 Million.