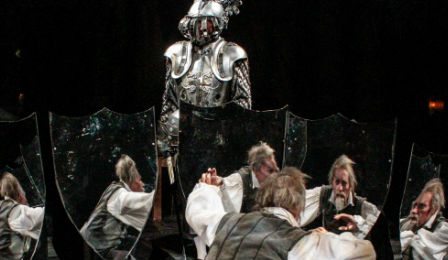 The family of Broadway musical 'Man of La Mancha' composer, Mitch Leigh have this week made claims, in a New York Federal court, that the deceased's accountant stole more than $4.5 million from the composer's estate.
The accused, Alan Honig strongly denied the allegations.
"He served as a trusted advisor and close friend to Mitch Leigh and his family for 45 years,"  Jeffrey Lichtman, Honig's lawyer has told the New York Post.
The case was settled for an undisclosed amount.
The original 1964 Broadway production of 'Man of La Mancha' ran for 2328 performances and won five Tony Awards – and has since been revived four times, becoming one of the most enduring musical theatre works of all time.
Leigh, who passed away in March 2014 aged 86, is also credited with having composed the jingle "Nobody Doesn't Like Sara Lee".