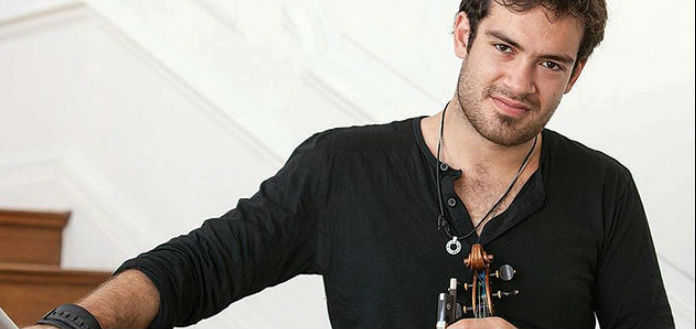 With the 2016 Montreal international Violin Competition reaching its final stages, VC recently caught up with a number of former prize winners to get a better understanding of their time at the competition – and the opportunities the event has presented.
2013 1st prize winner, Marc Bouchkov guest blogs about his eventful experience.
"I still remember the incredible feeling that I had when I first arrived at Montreal airport back in May 2013 - it was like I immediately felt at home.
For someone like me who is always traveling to new places - I can tell you, this feeling means a lot.
I clearly remember arriving at the airport and being embraced by customs security: 'Are you coming for the competition, Sir? Wow! Wonderful! Good luck!"
Staying with a nice host family in Montreal was also wonderful and it allowed me the right balance required for ideal artistic preparation - family support, absolute concentration, mental focus and time to unwind and socialize with my friends and colleagues.
I also recall the amazing professionalism of the competition organizers. I clearly remember always feeling there was someone on hand to assist us at all times. I recall even a doctor being present just in case one of us felt slightly unwell.
I was also very thankful, during the competition to be able to work with an amazing pianist and musician, Suzanne Blondin also. We gelled immediately and it felt like each round we were playing music from the first to the very last note.
I also had a very important life lesson in Montreal. I foolishly did not read the rules clearly and I didn't realize that for the modern work, in the second round it was mandatory to be played from memory. It was a stressful last minute preparation to be ready, but it was an important lesson in life to not be lapsed with such things.
One really funny thing I do recall though - is that my host family's son, David, who a drummer hatched with a great plan to help iron out the rhythm in the Finale of my concerto. Instead of practicing with a metronome we decided to spend a few hours practicing with his drum kit. Tchaikovsky Violin Concerto for Violin and Drums. Nice way to rid the stress …
The Final round was an extraordinary experience for me - performing with one of my idols, Maxim Vengerov and the amazing Montreal Symphony Orchestra and then coming away with the 1st prize was so incredible and such an asset to my ongoing career development.
Good luck to all the Finalists this year.
- Marc"