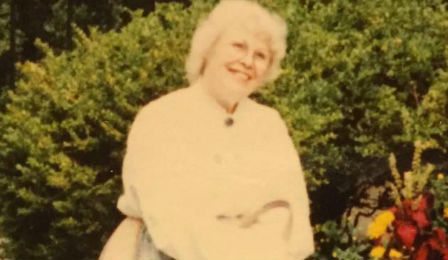 VC recently caught up with New York-based violinist, Evelyn Estava - former teaching assistant to the late violin pedagogue, Margaret Pardee.
Ms Pardee served violin & viola teaching positions on faculty at the Juilliard School and the Meadowmount School of Music summer program for more than 6 decades.
In a VC-exclusive blog, Evelyn pays tribute to her beloved teacher, mentor and friend of more than 25 years.
"I met Miss Pardee in June of 1991, when she came to Caracas to teach for 3 weeks. On my first lesson I played—very nervously -- the Mozart A Major concerto for her. She made me feel at ease almost immediately. We worked on it a bit, and then she issued a challenge: Would I start working on the Chausson 'Poème', to perform it BY MEMORY at the end of the course, 2 and a half weeks from that day? I felt overwhelmed, but fell in love with the piece—and sure enough, I performed it at the final Master Class, by memory, with piano.

My approach to the violin until then had always been one of just cruising by, relying on natural ability and imitation to get me through pieces. Those three weeks--and the 8 following ones in Meadowmount—marked the beginning of a complete change in course for me. I started looking at technique as a way to build music as opposed to just playing. I had never seen a Master Class just about scales and arpeggios, and I was fascinated! My violinistic curiosity had been awakened.

Over the years, I worked with her on many pieces that I had previously thought were out of my reach—Tchaikovsky, Brahms, Bartok, Glazunov…she kept challenging me to do better, and I kept striving to be up to the task.

I can say without a shadow of doubt that I would not be the player I am today had it not been for her. Don't get me wrong…I have been very lucky to have fantastic teachers since the beginning of my studies. But finding her at that exact moment of my life changed the paradigm for me.

But this is a memory and a tribute, not just to the teacher she was, but also to the PERSON she was.

Margaret Ross Pardee was born in Valdosta, Georgia, on May 10th, 1920. Even though she moved to New York as a young woman, she never lost that Southern charm—or her exquisite manners, which she insisted we follow as well. Even in the soup-like heat of Meadowmount in the summer, she insisted on her students be appropriately dressed for lessons—no shorts, no flip-flops. She used words like "icebox", and "pocketbook". She married the love of her life, the artist Daniel Butterly, in 1944. One of her biggest regrets in life, as she told me once, was not being able to have children. But Margaret Pardee was definitely a Mother, in every sense of the word. Just ask any of the many students (myself included) who lived in her house at some point, or just studied with her briefly. Her generosity and capacity for love knew no bounds.

She LOVED Venezuela—the food, the weather, the people--and had a long string of students from that country. Miss Pardee invariably had at least two students living in her house at any given time. She was very sweet when she taught, but had no qualms about letting you know when something was out of line. Her favorite Spanish word was "desafinado" (out of tune). She could say it very tersely, but also sing-songy at times (Desafinaaaaadoooo…) I frankly preferred the short version.

Once there was a VERY famous violinist who came to play in Caracas. He had known her in Meadowmount, of course, but did not know she was in the audience. This violinist gave a mediocre, phoned-in rendition of the Beethoven concerto, and then refused to play an encore. I went backstage with her, and he went pale when he saw her. "Miss Pardee! What are YOU doing here? Did you like it?" —her reply was just this: "You know how you played". His face fell.

When her mind was starting to fade, I went to play the Bartok 2nd concerto for her, since I had a performance coming up. She looked at the music, and said, in her little-girl voice "I don't know this piece" I said "yes, of course you know it. You taught it to me!" —"No, I don't know it…well, go ahead and play it". Needless to say, I started playing, and she went in like a surgeon. I had a fantastic two-hour lesson on this piece she didn't remember.

I could go on with many more anecdotes and stories (the time she and I almost got mugged, her fondness for chocolate, the legendary Yahtzee tournaments) but I would be writing for days.

I went to see her last week at the hospital. She was mostly unconscious, but at one point she opened her eyes and looked at me very intensely. I recited the little poem that I always teased her with:

"There was a little girl

who had a little curl

right in the middle of her forehead

When she was good, she was very very good

but when she was bad she was horrid".

She closed her eyes, and I want to think that she got my little joke.

I am eternally grateful for having known her, and I know she is now with her Beloved Dan. I will miss her terribly, but her memories and teachings will stay with me forever.

- Evelyn Estava"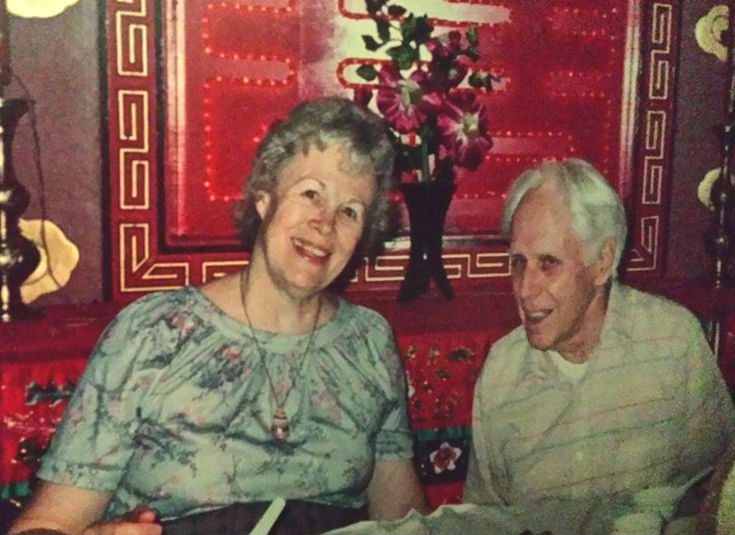 MS MARGARET PARDEE, WITH LATE-HUSBAND DANIEL BUTTERLY
PREVIOUS