Marin Alsop Appointed New Chief Conductor of Vienna Radio Symphony
The Vienna Radio Symphony has announced the appointment of conductor Marin Alsop as their new Chief Conductor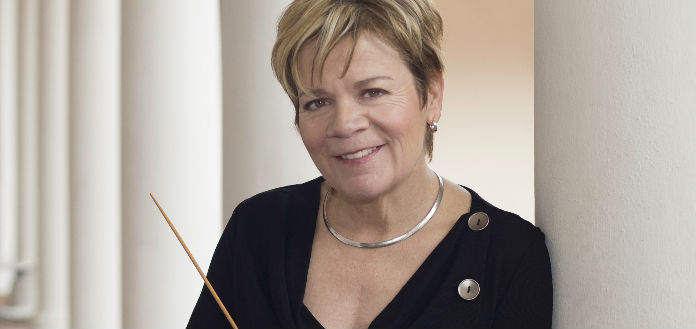 The Vienna Radio Symphony Orchestra has today announced the appointment of American conductor Marin Alsop as their new Chief Conductor - effective from September 2019.
Maestra Alsop, who will lead the Orchestra for an initial three year period in concerts, opera productions, tours, broadcasts and recordings, will succeed German conductor Cornelius Meister.
"I am delighted that our Orchestra will now have its first female Chief Conductor with Marin Alsop ..." Orchestra Director Monika Eigensperger has said.
"She has been a pioneer for women ... I've long admired Marin and I am very much looking forward to her arrival," she has said.
"I am very excited about the prospect of collaborating with Vienna RSO ... I am deeply moved by the fact that the players instigated my appointment - and I can't wait to start this journey with them," the 61 year old conductor has said.
Marin Alsop will continue her roles as Music Director of the Baltimore Symphony Orchestra and the São Paulo Symphony Orchestra.