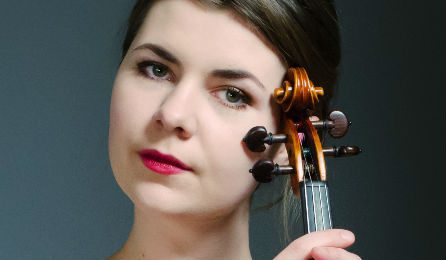 24 year old Polish violinist, Marta Kowalczyk has today been announced as the 2016 recipient of the annual J & A Beare bow prize.
Awarded annually since 1912 by the London-based fine instrument dealer, to the most promising graduating string student from the Royal Academy of Music, Marta will receive an engraved J & A Beare violin bow - made by acclaimed British bow-maker Derek Wilson.
Marta is former major prize winner at the Eurovision Young Musicians' awards, the Brahms and Qingdao International Violin Competitions - and the Beethoven International Chamber Music Competition.
Previous bow recipients include: Frederick Grinke, Kenneth Silito and Watson Forbes.