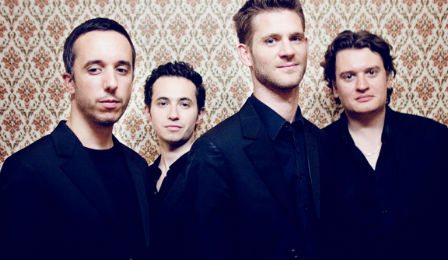 The French string quartet Quatuor Ébène has today announced violist Mathieu Herzog is set to leave the ensemble after 15 seasons – to devote himself to conducting.
"Today, Mathieu has made the decision to set sail for new musical horizons and to devote himself principally to conducting," the ensemble has said in a joint-statement.
"His departure will take place over a significant transitional period, during which time we will continue to work together both on stage and in the recording studio," the group has said.
The Boulogne-Billancourt-based ensemble, founded in 1999, first came to international attention in 2004 - after receiving 1st prize in the string quartet category of the ARD International Music Competition.