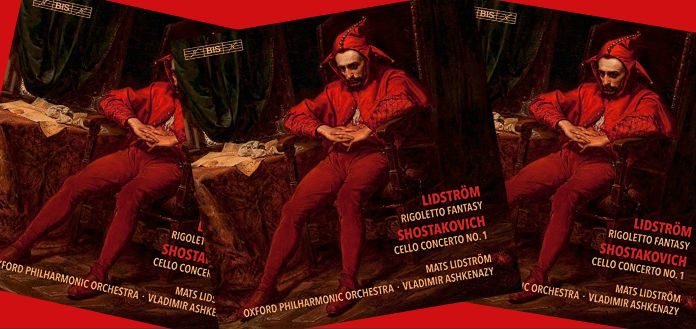 BIS Records has this month announced the release of Swedish cellist Mats Lidström's new album: Shostakovich & Lidström – Works for Cello & Orchestra. 
Recorded with conductor Vladimir Ashkenazy and the Oxford Philharmonic Orchestra, the disc features Shostakovich's 1st Cello Concerto - coupled with Mats Lidström's original virtuosic cello arrangement to Rigoletto Fantasy for solo cello.
"Recording Shostakovich's masterpiece is a privilege ..." Mats has told the Violin Channel.
"But, during my years at Juilliard, a source of fascination amongst my violin friends was comparing Sarasate's Carmen Fantasy with the Carmen Fantasy by Franz Waxman ... their endless discussions for or against have remained an inspiration to create something similar for my instrument," he has said.
Track previews available now on Amazon and iTunes: