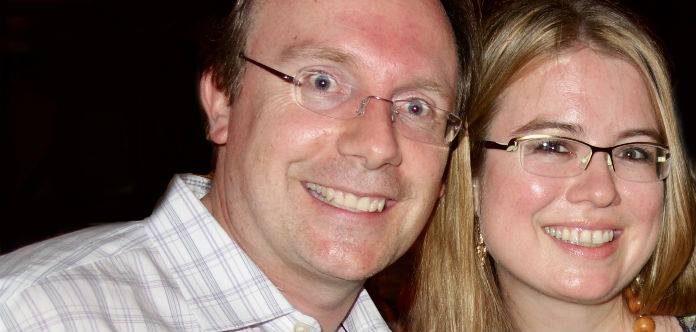 The Violin Channel recently caught up with acclaimed Australian composer, Matthew Hindson.
In a VC-exclusive blog, Matthew talks us through the inspiration for his piece 'Maralinga' for Violin and Orchestra - an orchestral lament to the effects of a series of post-World War II nuclear tests conducted by the British in rural Australia.
'Maralinga' is set to receive its US premiere this week at New York's Naumburg Bandshell, in Central Park - with soloist Lara St John and the Ensemble LPR.
MATTHEW HINDSON | MARALINGA (EXCERPTS) | LARA ST. JOHN & AUSTRALIAN CHAMBER ORCHESTRA | 2011
"I'm so excited that this Tuesday my piece, Maralinga, will be played in
Central Park featuring the superb violin soloist, Lara St. John. This will be the US premiere of the orchestrated version which I created in 2011 for Lara and the ACO2 for their tour of South Australia and Victoria. The original commission, for violin and piano, was for Lara from the Wolf Trap Foundation for the Performing Arts in 2009.
The name Maralinga may sound quite beautiful to people outside of Australia, but to Australians its connotations are much more sinister. It's the only place
in Australia where nuclear weapons have been exploded on the mainland. This was in the 1950s, when the nuclear arms race was underway amongst the major nations of the world, and the thing was, they weren't even Australia's nuclear weapons. They belonged to Great Britain, and Great Britain asked Australia if it could conduct nuclear testing on our soil. As was the government's attitude at the time to a lot of things; whatever Great Britain said, we did. So it didn't matter that we were using Australian service personnel with inadequate equipment, in fact with no protective equipment at all, to monitor the tests. And it certainly didn't matter about the indigenous population who had been there probably for about 40,000 years. In fact, they weren't even recognized as citizens at the time under the Australian
constitution.
So the tests went ahead and it wasn't until many years later that this secret of this place actually came out. They say now that the site has been cleaned up, that the radioactivity is gone, though the site and its history remains a stain upon Australia's historical record.
But in my piece, as I think you'll hear, I make the point that I don't think everything is fixed. I don't think everything is gone. And certainly you can hear the ghostly voices in the wind of a shameful time in Australia's past. 
Maralinga makes reference to the long Aboriginal history as well as more recent events and attitudes.
-Matthew"