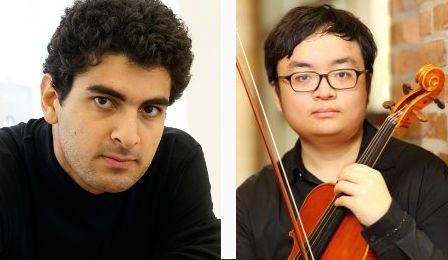 23 year old violinist Alican Suner, from Turkey and 20 year old violist Diyang Mei, from China have been awarded 1st prize at the 2015 Max Rostal International Violin & Viola Competitions, in Berlin, Germany.
Both category 1st prize winners will receive €6,000 (US $7,000).
Hosted by the Berlin University of Arts, this year's competition attracted more than 140 international applications.
This year's jury comprised violin and violists Nora Chasten, Ulf Hoelscher, Ida Kavafian, Igor Ozim, Marianne Piety, Thomas Riebl, Hartmut Rodhe, Kazuki Sawa, Miguel da Silva and Lars Anders Tomter.