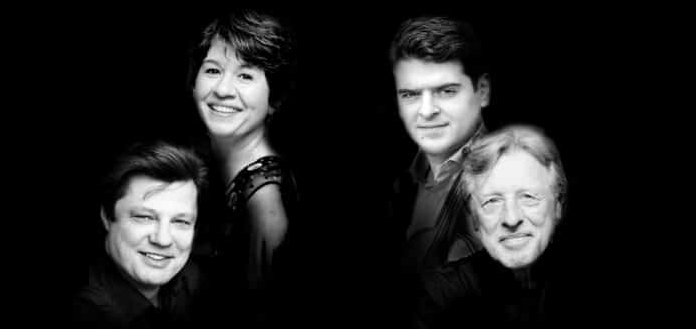 The 35-year-old violinist and violist will replace Nobuko Imai, who performed with the ensemble for almost 20 years.
Michael currently serves as Concertmaster of the West-Eastern Divan Orchestra and as Head of Chamber Music at the Barenboim-Said Academy.
"During our recent rehearsals and concerts where Michael filled in for Nobuko, we realized that Michael's sound on the viola integrated so well and naturally in our 'quartet identity' that we started to think seriously about asking him to join," 1st violinist Mihaela Martin told The Violin Channel.
"We knew that we could not find another violist whose contribution to the group would be identical to Nobuko's, but we were interested in the quality of musical impact coming from a new member. We are very happy that although he is also an active violinist, his love for viola and quartet repertoire made him want to join our group. We are all looking forward to many interesting projects to come," she said.