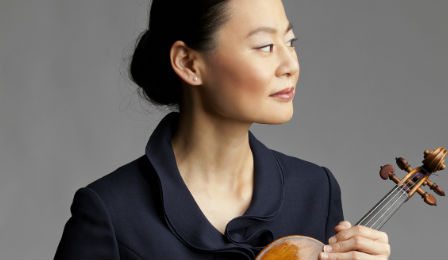 It has been announced that 42 year old Japanese-American violin virtuoso Midori Goto is pregnant with her first child.
A statement released today by the New York Philharmonic simply read: Ms Goto 'has been advised by her physicians to curtail work and travel for a brief period due to complications of pregnancy.'
Pianist Yefim Bronfman will replace Midori's scheduled performances with the New York Phiharmonic, as part of the Bravo! Vail Festival on July 18th and 19th.
Our congratulations to Midori and her partner - and we wish her an unremarkable pregnancy and delivery.