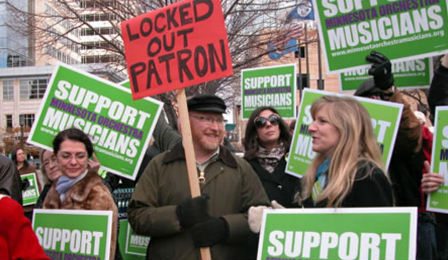 Nine of the 77 members on the Minnesota Orchestral Association Board, including CEO Michael Henson have this week tendered their resignation – 2 months after the resolution of the bitter 16-month musicians' lockout.
Henson's announcement comes just 3 weeks after the board voted 40-8 to support his ongoing leadership.
"Michael has always supported the orchestra's artistic mission, and when the board asked him to address the serious financial challenges of the organization, he faced this issue directly, reorganizing administrative staff and helping to deliver a musicians' contract agreement that was difficult but necessary," Board Chairman Gordon Sprenger has said.
Henson will step down from his position in August as part of a negotiated severance package