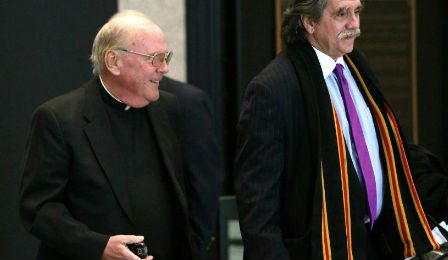 A better-than-fiction legal drama is unfolding this week in a Chicago court room with a Catholic priest admitting to scheming with an imprisoned mobster to illegally take possession of what was thought to be the ex-Liberace Stradivarius violin.
Prosecutors have argued the plot was hatched in 2011 when Eugene Klein, a Roman Catholic priest was administering communion at a prison in Springfield, Missouri.
It is being reported that convicted mobster Frank Calabrese Sr, who had been sentenced to life imprisonment for 13 killings, requested for the church to claim what he said was a Stradivarius violin once owned by entertainer Liberace, before it could be found and impounded by the authorities.
Prosecutors have outlined how Klein broke prison rules by accepting a note from Calabrese - directing him to a hidden pull-out-door in his former summer home in Williams Bay, Wisconsin.
"That is where the violin is," the note said.
Prosecutors will argue Klein later called a real estate agent and posed as a potential home buyer in an attempt to retrieve the loot.
A police search of the home failed to locate any musical instruments – however a certificate for a 1764 Guiseppe Artalli violin was located on the premises.
Thomas Durkin, Klein's attorney has said his client made 'an error in judgement'.
The case continues.