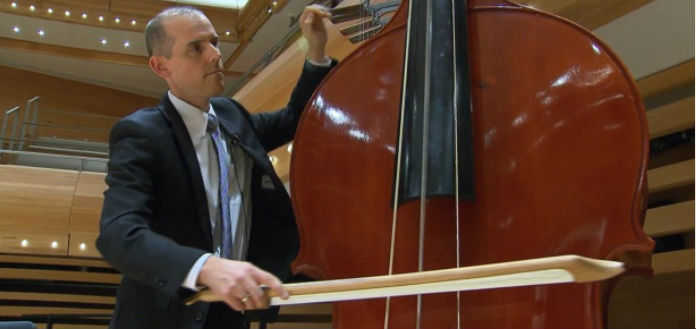 The Montreal Symphony Orchestra has today announced they are set to add a new instrument to their ensemble - a 3.6 meter tall, 131kg octobass.
The acquisition will make the Canadian orchestra the world's first to own one of the mammoth instruments.
https://www.youtube.com/watch?v=uhB6JIKKvhA;showinfo=0;autohide=1
OCTOBASS | MONTREAL SYMPHONY ORCHESTRA | MOZART | AVE VERUM CORPUS 
Invented in 1849 by luthier Jean-Baptiste Viullaume, the octobass plays four octaves lower than a standard double bass - reaching down to the lowest note on a piano.
"It's essentially a double bass but on steroids ..." bassist Eric Chapelle has said.