Nadja Salerno-Sonnenberg to Leave New Century Chamber Orchestra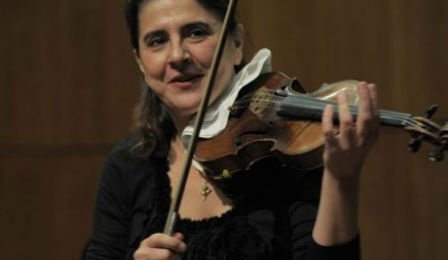 It has been announced today that violinist Nadja Salerno-Sonnenberg will step down from her role as Music Director of the San Francisco-based New Century Chamber Orchestra - effective from the conclusion of the 2016-17 season.
She has served the leadership position since 2008.
"It is with a heavy heart that I leave a place so dear to me," Nadja has told The Violin Channel, " … but I do so knowing New Century will welcome a new leader from a position of strength and acclaim … I feel assured of a bright future for this orchestra."
Najda will leave the 20-piece string ensemble to take up her recently-appointment faculty position at Loyola University School of Music in New Orleans.