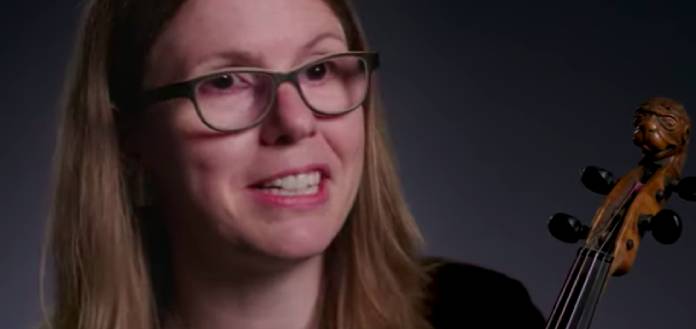 The VC Artist Calidore String Quartet  performing the world premiere performance of Grammy-nominated English composer Anna Clyne's 'Breathing Statues' for String Quartet.
Recorded live on the 20th of February, 2020 – at Princeton University.
"When invited to compose a new work for the Calidore Quartet I was asked to find inspiration in Beethoven's music as part of his 250th celebration …" Anna has told The Violin Channel.
"Breathing Statues draws inspiration and musical quotes from Ludwig van Beethoven's String Quartets No. 13 in B-flat major Op. 130, No. 16 in F major Op. 135 and the Grosse Fuge Op. 133 … it also draws inspiration from 'On Music' – a poem by Rainer Maria Rilke …" she has said.
"The concept for Breathing Statues came from a poignant moment in the Grosse Fuge where the music stops and, in between moments of silence, breathes as it shifts from a root position E-flat major chord to a first inversion C major chord …"
"I hope that the listeners will be captivated by this extraordinary young string quartet and that they will be moved by the experience."
VC ARTIST CALIDORE QUARTET | ANNA CLYNE | 'BREATHING STATUES' FOR STRING QUARTET | WORLD PREMIERE | 2020 
Comments
comments