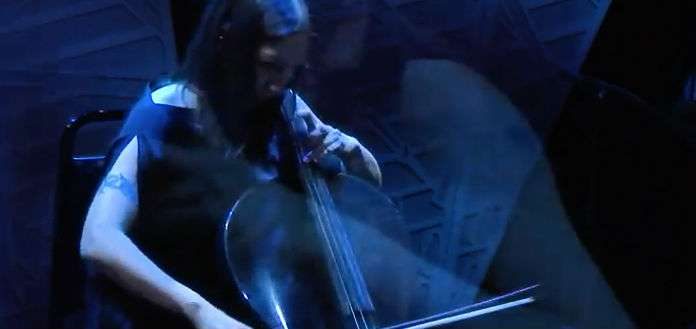 Vancouver-born New York-based cellist Julia Kent performing the world premiere performance of her own original new work: 'Floating City' for Solo Cello and Looping Electronic Elements.
"Floating City is the name given to a mirage that appeared in China - a city in the clouds ... it also of course refers to the concept of building cities on water in order to create urban environments that can adapt to rising sea levels ..." the cellist has told The Violin Channel.
"I perform using live looping and processing to create textural layers of cello and electronic elements - in an attempt to evoke an emotional atmosphere," she has said.
"I hope that the audience will find space for their personal narratives and imagery within the music ... and that we will all connect, somehow."
Recorded live at the National Sawdust, in Brooklyn - on the 7th of March, 2019.
JULIA KENT | 'FLOATING CITY' FOR SOLO CELLO & ELECTRONICS | WORLD PREMIERE | NATIONAL SAWDUST