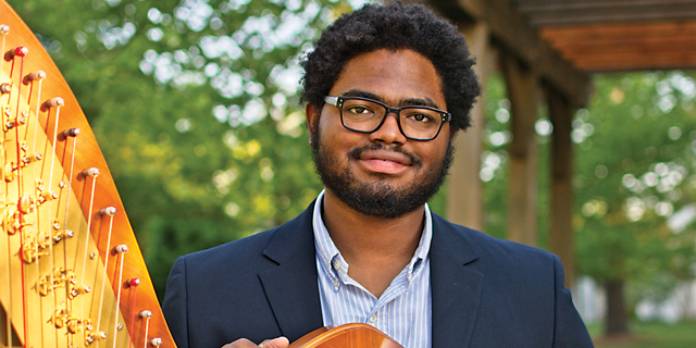 The first performance was given by "String Noise" — an avant-garde violin duo comprising, violinists Pauline Kim Harris and Conrad Harris.
"I've been trying to be more conscious of how I approach any particular project that I'm working on and that I'm not passively leaving part of myself at the door just because of the musical context," the composer this week told the Violin Channel.
"Musically speaking, in this piece I wanted to explore some of the overlap and connections that can be found in my various musical experiences, and one that came to mind was the crucial role that time plays in the music we create," he said.
"The piece begins in contemplative space, followed by a more urgent moment of passion and concise action, only to return to a place similar to where we began but inescapably colored by what had come before. Really, I just hope that listeners can find something in the piece that is able to resonate with them wherever they are in that moment."