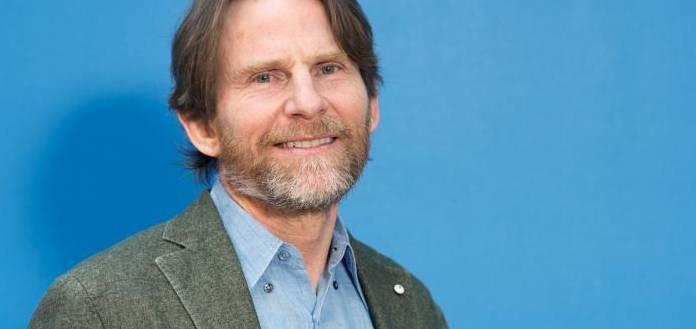 German violist Tabea Zimmermann performing the world premiere performance of acclaimed German-born American composer Steven Mackey's new re-imagining of Hector Berlioz' 'Harold in Italy' for Viola and Orchestra.
Led by conductor Michael Tilson Thomas and recorded live at the 2019 New World Symphony 'Viola Visions' Festival, the re-working combines a new expanded solo viola part with the original orchestral score – with the aim of bringing the 1834 Symphony Viola Obbligato closer to what Paganini potentially had in mind.
"The original Harold In Italy was the inspiration for this adaption … it is such an imaginative piece with a vivid narrative but the fact that the viola, as Harold, shrinks into the background is both puzzling and inspiring …"  Steven has told The Violin Channel.
"This fact combined with the story of Paganini's early involvement and subsequent departure from the project invited me to reimagine the piece with a more heroic Harold …" he has said.
"Michael Tilson Thomas both pointed out the potential and gave me the opportunity by commissioning the new version … I hope listeners are exhilarated by the virtuosity of the viola – and leave feeling like Harold is a proper hero in a fully realized story."
TABEA ZIMMERMANN | STEVEN MACKEY | 'HAROLD IN ITALY' RE-IMAGINED | MICHAEL TILSON THOMAS & NEW WORLD SYMPHONY | 2019 'VIOLA VISIONS' FESTIVAL
Comments
comments