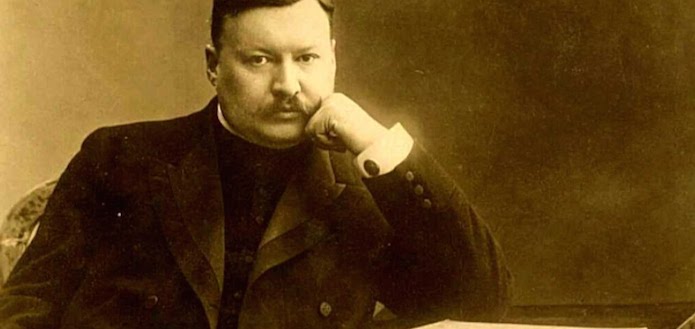 Russian violist Yuri Zhislin and the Camerata Tchaikovsky performing the world-premiere recording of Glazunov's Saxophone Concerto in E-Flat Major Op. 109 - re-envisioned for solo viola and string orchestra.
"The inspiration for making this transcription was primarily my love for the viola, paired with the beautiful motives of the Saxophone Concerto - and a strong desire to be able to perform this wonderful work myself ..." Yuri has this week told the Violin Channel.
"The main idea was to keep the transcription as close to the original and try not to spoil it - but also to introduce as many beautiful subtle colours that the viola can offer ..." he has said.
"I hope that for those who are not familiar with the work it will be a beautiful discovery - and I would love to see my viola colleagues add this new concerto to their repertoire."
YURI ZHISLIN | GLAZUNOV | SAXOPHONE CONCERTO IN E-FLAT MAJOR OP. 109 (ARR. VIOLA & STRINGS BY YURI ZHISLIN) | 1ST MVT | CAMERATA TCHAIKOVSKY | WORLD PREMIERE RECORDING | 2020