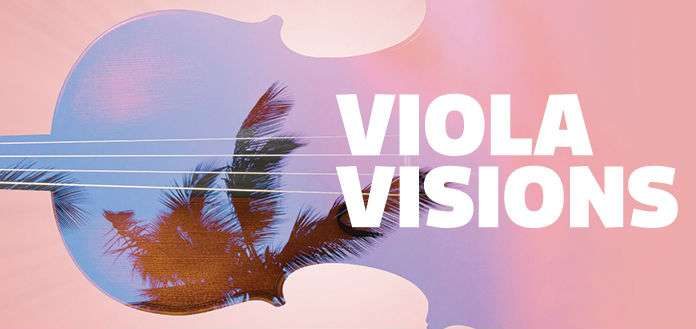 Conductor Michael Tilson Thomas and the New World Symphony have announced the launch of a new 5-day viola festival - set to be hosted at the New World Center on Miami Beach, Florida, United States from the 15th to the 19th of October, 2019.
Entitled 'Viola Visions', the summit will bring together leading violists, young artists and online participants from around the world for a series of intensive masterclasses, seminars, performances and online interactions.
Viola Visions' special guests are set to include violists Roberto Díaz, Kim Kashkashian, Cynthia Phelps, Nadia Sirota, Jonathan Vinocour, Tabea Zimmermann and VC Young Artist Matthew Lipman - plus composers Steven Mackey and Nico Muhly.
As the festival's official online media partner, The Violin Channel will be providing live-streaming and rolling coverage from all venues.
"I'm so looking forward to sharing the stage with all these wonderful artists, with the Fellows of the New World Symphony viola section ... and also with all of you," Maestro Tilson Thomas has today said.
Up to 3 pre-professional violists will be invited to participate in this year's festival residency program.
For application details visit: https://app.getacceptd.com/nwsviolaproject
Full Viola Visions schedule available at: www.nws.edu/viola
All activity searchable on socials at: #NWSViolaVisions
To suggest repertoire for Michael Tilson Thomas' October 18th masterclass, to be streamed live on The Violin Channel, visit: www.nws.edu/viola-email
The New World Symphony has indicated this is the first of a number of upcoming annual summits - each to be devoted to a different orchestral instrument.
Join us backstage.