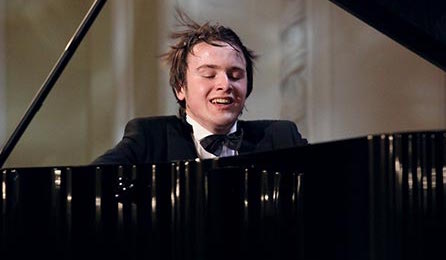 The New York Philharmonic has today announced Russian pianist Daniil Trifonov as their newest addition to the orchestra's Board of Directors.
The 24 year old virtuoso will join 51 other board members - including Joshua Bell, Yefim Brofman, Itzhak Perlman and actor Alec Baldwin.
"Danill Trifonov will be an outstanding addition … his insights as a young musician who travels the world will bring an immensely valuable perspective," Philharmonic Chairman Oscar S Schafer has said.
Daniil is a former 1st prize winner at the Tchaikovsky and Rubinstein International Piano Competitions.