New York Philharmonic Principals Form New String Quartet
It has been announced that a newly-formed New York Philharmonic String Quartet, comprising principal players from the ensemble, is set to make their debut in March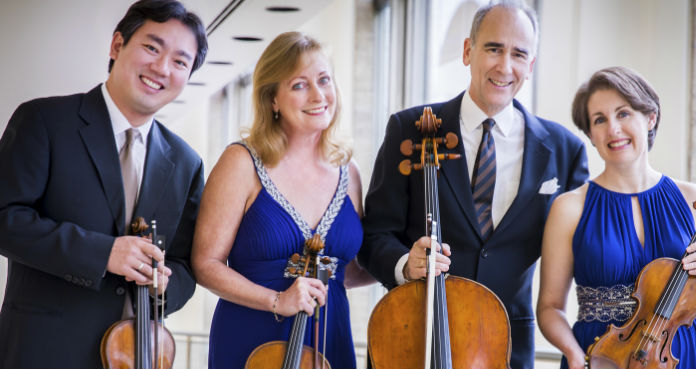 It has been announced that a newly-formed New York Philharmonic String Quartet, comprising principal players from the ensemble, is set to make their debut in March.
Made up of Concertmaster Frank Huang, Principal Associate Concertmaster Sheryl Staples, Principal violist Cynthia Phelps and Principal cellist Carter Brey, the quartet will perform together for the first time in New York City on March 9th for a performance of John Adam's 'Absolute Jest' - a Concerto for String Quartet and Orchestra.
The quartet is also scheduled to perform at this year's Bravo! Vail festival in July - and in recital at the 92nd Street Y in November.
"We are so pleased that these four incredibly talented musicians from the New York Philharmonic will now perform as the New York Philharmonic String Quartet at home and abroad … " Philharmonic President Matthew VanBesien has said.
"Chamber music has always been important to the Philharmonic, as having our musicians come together in smaller ensembles really allows you to hear their unique gifts … audiences are in for a treat! … " he has said.
The group will be managed by Opus 3 Artists and will tour internationally.