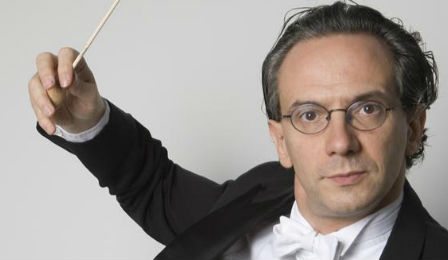 It has been announced today that Italian conductor, Fabio Luisi is set to stand down as Principal Conductor of the Metropolitan Opera, in New York at the conclusion of the 2016/17 season.
Maestro Luisi has served the role since 2011 - after long time Music Director, James Levine was sidelined with poor health.
"Mr. Luisi is loved by the Met Orchestra and chorus and has been one of our most successful conductors," Met General Manger, Peter Gelb has told The Wall Street Journal, " … we're grateful for all that he has done for the Met, and we're determined to continue our relationship with him in the seasons to come."
It is understood Maestro Luisi, 57 will relinquish the position to focus on his newly appointed roles as Music Director Designate of the Opera di Firenz, in Florence and the Maggio Musicale Fiorentino spring festival.
He also currently serves as Music Director of the Zurich Opera - and as Principal Conductor of the Danish National Symphony Orchestra.
The announcement comes just days after conductor, Jaap van Zweden was announced as the New Music Director of the New York Philharmonic - replacing Alan Gilbert who will stand down also at the conclusion of the 2016/17 season.
Maestro Levine, 72 has maintained a full performance schedule over the past two season.