New Zealand Symphony Orchestra Violist Peter Barber has Died, Aged 64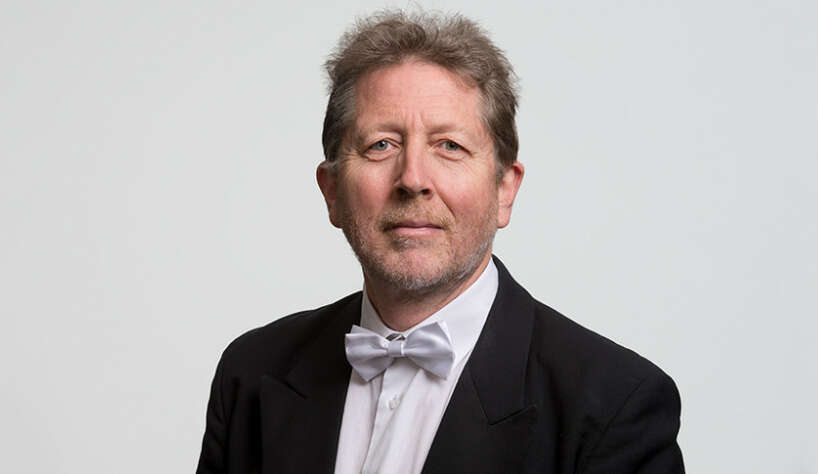 The New Zealand Symphony Orchestra (NZSO) has announced the sudden death of its Assistant Sub-Principal Emeritus Viola, Peter Barber. Described as "passionate and unwaveringly positive in every aspect of his life", Barber will be profoundly missed by the orchestra's players.
Barber received his early musical training from the renowned New Zealand violin and viola teacher Zillah Castle. After playing in the orchestra at Wellington College and spending a stint in the NZSO National Youth Orchestra, he joined Schola Musica (the NZSO's then-training scheme) in 1975. He was to stay until his death, accruing 47 years of service to the ensemble.
He supplemented his work in the orchestra with chamber music — performing in the New Zealand String Quartet, New Zealand Soloists, Nevine String Quartet, and Amazon Trio — as well as teaching at the New Zealand School of Music.
Alongside the viola, Barber loved choral singing and frequently appeared in local choirs such as Cantoris, Bel Canto, and Nota Bene. A lover of the outdoors, he spent much of his free time hiking. He was also a passionate learner of languages and worked on Mandarin, German, and latterly Te Reo Māori — New Zealand's indigenous language.
"The job is very good from a family point of view," Barber said of his work in a 1996 interview. "It's something you can share with the children because of the hours, and music's a much more healthy activity than many other professions or occupations, although the kids may get sick of hearing me sawing away for hours at a time."
He is survived by his wife Mary, their children Jacqui, James, and Felix, and grandchildren Alfie and Florrie. Our condolences to Barber's family, friends, and colleagues.
Barber was a champion of New Zealand music, and made multiple recordings of works by New Zealand composers. Below you can hear Barber and his pianist sister Mary Barber performing selections from Douglas Lilburn's Salutes to Seven Poets, in a viola-piano arrangement by Donald Maurice.