Nicola Benedetti Recognised for Outstanding Contribution to the UK's Cultural Life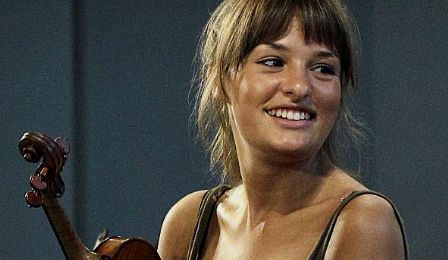 Scottish violinist Nicola Benedetti has today been announced as the recipient of Making Music's 2014 'Sir Charles Groves' prize – awarded annually to an individual or organisation deemed to be making an outstanding contribution to the UK's cultural life.
The 26 year old was awarded the prize in recognition for her commitment to 'free music education for all' – via her work with the Sistema Scotland and the BBC's 'Ten Pieces' projects.
'I'm thrilled to have been given this prize by Making Music, which provides such invaluable support to the UK's amateur music ensembles,' Nicola has said, '... creativity and music in our lives is more needed and more cherished than ever, and Making Music's members are proof of this. It is an honour to be recognised in this way.'
Presented annual by Making Music, the UK's number one organisation for voluntary music, previous recipients include Sir Colin Davis.