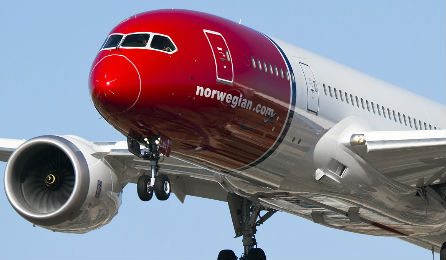 Norwegian Air has today issued an official apology and vow to change their stance on instrument transportation following an incident at Copenhagen airport on Tuesday evening - where two professional violinists were denied access to the cabin with their antique violins.
The exposé, posted on The Violin Channel yesterday, has to date received over 75,000 page views, 300 comments, 1250 social media shares and 8,000 Facebook likes.
"We are very sorry about the problems that Ari encountered with his violin and fully understand that his experience was very frustrating," a company representative has told The Violin Channel.
"Due to the situation, Norwegian is currently in the process of modifying our guidelines for the transportation of musical instruments," the spokesperson has said.
Ari Vilhjamsson, current acting-Principal Second Violinist with the Helsinki Philharmonic Orchestra, was returning to his home in Finland on Tuesday evening when he was informed his violin, valued at over 200,000 EUR (US $220,000) 'must without exception be stowed in the cargo'.
It has been alleged also that after being alerted that another violinist traveling on the same flight had already boarded with a case, a gate staff member raided the cabin overhead bins for the instrument before demanding it too will only fly below.
The Violin Channel's October 2nd, 2014 coverage of Air Canada's inconsistent viola policy received over 4000 social media shares, 200,000 page views and 33,000 facebook likes – also leading to the airline promptly readdressing the stance.
Power to the people.
PREVIOUS