Norwegian Air Refuses $200,000 Violin In Cabin [PLEASE SHARE]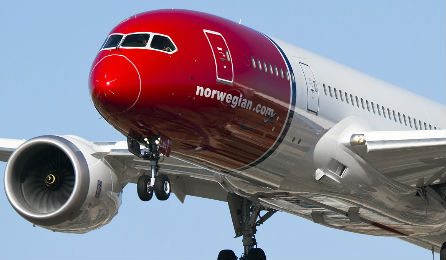 Norwegian Air has yesterday refused a violin, valued at over EUR 200,000 (US $220,000) from being brought into the cabin of a flight from Copenhagen to Helsinki - claiming without exception 'it must be stowed in the cargo.'
Ari Vilhjamsson, current acting-Principal Second Violinist with the Helsinki Philharmonic Orchestra, was returning to his home in Finland when instructed of the apparent previously-unenforced airline policy.
"I have flown many many many times over the years with Norwegian Air and have never had any major trouble traveling with my violin … many of my colleagues also regularly fly with this airline and have not encountered problems either … I'm at a loss to explain why this was such an issue last night," Ari told The Violin Channel.
"Our instrument cases fit perfectly well in the overhead bins, and I felt as if the check-in and gate attendants were simply on a crusade not to let me board the flight with my violin," the 34 year old Icelandic-born orchestral musician has said.
It is understood after being alerted that another violinist traveling on the same flight had already boarded with a case, a gate staff member, described as being 'aggressive' raided the cabin overhead bins for the instrument before demanding it too will only fly below.
Ari spent yesterday evening in a hotel in Copenhagen, at his own expense, before purchasing a new ticket this morning on Finnair.
"This policy, which obviously is only enforced depending on which employee is working, is completely ridiculous and in essence discriminatory to the unlucky few who are refused to board," the musician, who is calling for an official policy change, has said.
In 2011, Norwegian Air proposed a policy banning cellos from traveling in the cabin, causing Norwegian cello virtuoso Truls Mork to publicly state that if the policy ever came into effect, 'the new rule would force him to consider moving away from Norway."
The Violin Channel's October 2nd, 2014 coverage of Air Canada's inconsistent viola policy received over 4000 social media shares, 200,000 page views and 33,000 Facebook likes – leading to the airline promptly readdressing the stance.
Norwegian Air at this stage have ignored The Violin Channel's advances for comment.
Please share widely.
PREVIOUS
Air Canada to Allow Violas Onboard Following Social Media Furor
Air Canada Announces Discount and Pre-Boarding Privileges for Musicians