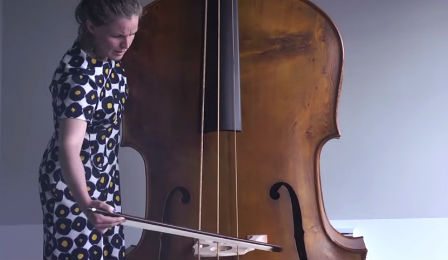 A rare and newly crafted 4 meter tall octobass has been unveiled at the Only Connect Festival of Sound, in Oslo.
Invented in 1850, in France by Jean-Baptiste Vuillaume, the instrument has 3 strings and is 3 times larger than a conventional double bass.
The octobass's lowest frequency is approximately 16 hertz - which is below the range of what the ear can perceive.
[video_lightbox_youtube video_id="XWxEXPjGY8I" width="590" height="385" auto_thumb="1"]
OCTOBASS | ONLY CONNECT FESTIVAL OF SOUND | OSLO, NORWAY