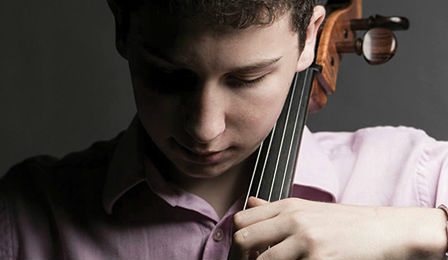 17 year old cellist Oliver Herbert has been awarded 1st prize at the 2015 Irving M Klein String Competition, in San Francisco.
2nd and 3rd prizes were awarded to violinists, 15 year old Isabela Perron and 16 year old Emily Shehi.
A student of Clive Greensmith at Colburn Music Academy, Oliver will receive US $5,000 and a number of important American performance opportunities.
Open to string players aged 15 to 23, it is widely recognised as one of America's most important development prizes – with previous 1st prize winners including Jennifer Koh, Vadim Gluzman and Frank Huang - and VC 'Artists' Tessa Lark and Nikki Chooi and Zlatomir Fung.