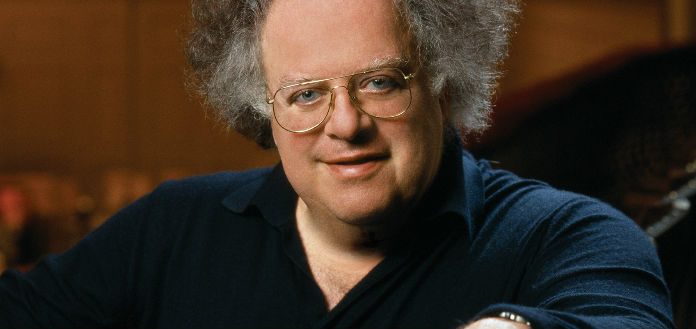 An online change.org petition has been launched today calling for the reinstatement of conductor James Levine to The Metropolitan Opera - following his suspension last week pending investigation into multiple allegations of sexual misconduct.
Levine, 74, served as Music Director of the New York City opera house from 1976 until 2016 - and was active in his position as Music Director Emeritus until last Monday.
"This petition is not being made against any legal authorities who wish to investigate allegations made against Mr. Levine … this petition is addressed to the Metropolitan Opera ..." Serena Leland, the petition's founder has said.
"This petition is not asking the Metropolitan Opera to employ Mr. Levine till the end of his life ... It is not asking the Metropolitan Opera to allow him to fulfil his engagements as Emeritus Music Director if any criminal allegation against him goes to court ... It is simply demanding the free right of an extremely devoted musician to be able to continue creating great performances as a free citizen of the United States until or unless he is pronounced guilty by a criminal court or at the very least sued in civil court," she has said.
Last week, the New York Post broke allegations that a police complaint had been lodged in Illinois, USA – suggesting the now 74 year old maintained an ongoing sexual relationship, in the 1980's, with a 15 year old boy.
Further alleged accounts of underaged sexual activity with teenage boys have since been published in the New York Times.
"As understandably troubling as the accusations noted in recent press accounts are, they are unfounded ... as anyone who truly knows me will attest, I have not lived my life as an oppressor or an aggressor," Levine said last week in a statement.
'I have devoted my energies to the development, growth, and nurturing of music and musicians all over the world — particularly with the Metropolitan Opera where my work has been the lifeblood and passion of my artistic imagination ... My fervent hope is that in time people will come to understand the truth, and I will be able to continue my work with full concentration and inspiration,' he has said.
At this stage the petition has collected just 21 signatures of support.
PHOTO CREDIT: columbia-artists.com