Opera Director Plato Karayanis has Died, Aged 93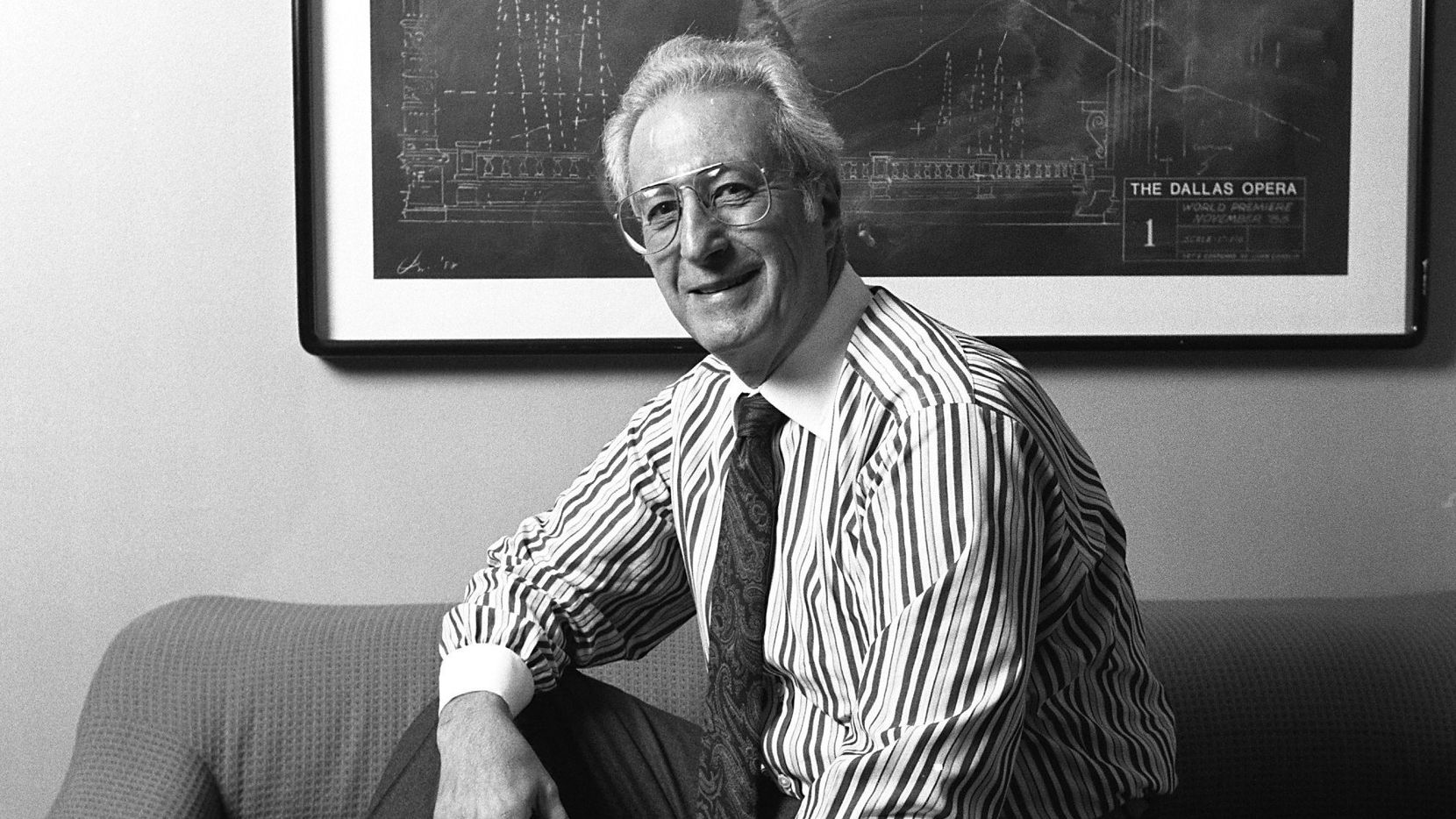 (Photo credit: Beatriz Terrazas/The Dallas Morning News)
Brought on as general director of Texas's Dallas Opera in the 1970s — almost two decades after its inception — Plato Karayanis quickly became an integral part of the company both artistically and in business.
Born in 1928 in Pittsburgh, Pennsylvania, he studied voice at Carnegie-Mellon University and opera at the Curtis Institute of Music. He later spent six years in Europe studying opera administration and production at the Hamburg State Opera, while also singing various baritone roles and stage directing.
On returning to the U.S. in 1964, he held administrative roles with San Francisco Opera, Metropolitan Opera National, and Affiliate Artists — a New York nonprofit that funded musicians in performances and residencies nationally.
Karayanis is remembered for his collaborative work ethic and professionalism. "Plato was very supportive, very helpful, and he was very good at managing the people that worked with him, and keeping them performing at their highest level," Jonathan Pell, an assistant to Karayanis from 1985, told the Dallas Morning News. 
In 1990, at 74 years old, Karayanis resigned from his general director role with Dallas Opera, which was later taken up by Pell. The former officially retired from the company in 2000.
Between 1993 and 1997, Karayanis was president of the board of Opera America's national service organization. After leaving Dallas Opera, he held interim directorships with Palm Beach Opera and Opera San Antonio.
"We are saddened to learn and share the news of the death of Plato Karayanis...He served the company faithfully…his impact will be forever felt within the Dallas Opera family," the company posted on Facebook. 
"Throughout his entire life, Plato was an innovator in the arts, and we are honored to have benefited from his leadership for more than twenty years. His memory lives on in the Karayanis Rehearsal Production Center, as well as an impressive legacy of artistic achievements.
"The Dallas Opera pauses in reflection of one of the greats in operatic administration," added Ian Derrer, the Kern Wildenthal general director and CEO of Dallas Opera. "Plato was a vibrant, passionate, and extremely thoughtful leader. Our sincerest sympathies go out to [his] family."  
Mr. Karayanis is survived by his wife and their extended family. Our condolences to his family, friends, and colleagues.