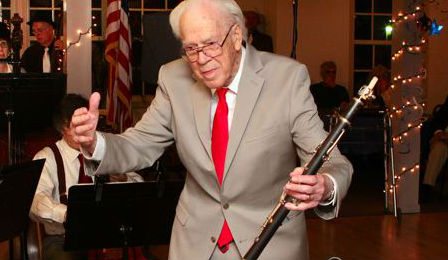 Long-time Oregon Symphony conductor, Norman Leyden has passed away – aged 96.
Maestro Leyden retired from the Symphony in 2004 – after serving 29 years as Associate Conductor.
"Norman was one of the closest members of the Oregon Symphony family. While we mourn his loss, we also celebrate his life and incredible contribution to the arts," Oregon Symphony President Scott Showalter has said.
Our condolences are with his family, friends and colleagues.