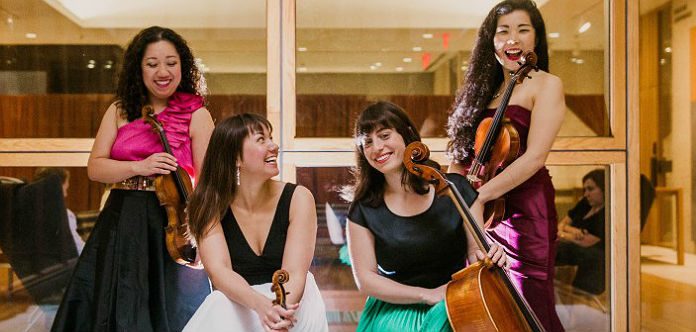 The New York-based Aizuri String Quartet has been awarded 1st prize at the 9th Osaka International Chamber Music Competition, in Japan.
The ensemble, comprising Juilliard School and Curtis Institute graduates, violinists Miho Saegusa and Ariana Kim, violist Ayane Kozasa and cellist Karen Ouzounian are former major winners at the Wigmore Hall International String Quartet Competition.
They will receive JPY 3 Million (US $27,000).
2nd and 3rd prizes were awarded to the Ulysses Quartet from the United States - and the Viano String Quartet from the United States.
This year's jury comprised: Tsuyoshi Tsutsumi, Martin Beaver, Kazuki Sawa, Levon Chilingirian, Yoshiko Kawamoto, Honggang Li and Paul Katz.