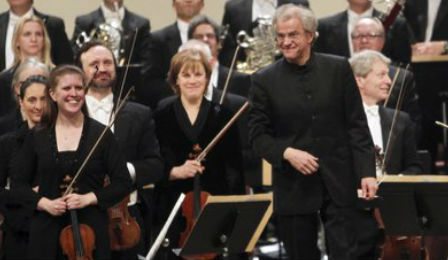 Minnesota Orchestra Music Director Osmo Vänskä and Concertmaster Erin Keefe have this week announced their engagement.
The announcement was made via the couples' private facebook pages.
Keefe, 33 has served as Concertmaster of the Minnesota Orchestra since 2011, Maestro Vanska, 61 as Music Director since 2009.
In an interview with the New York Times in April of last year, Maestro Vänskä called the relationship a 'private matter' - and advised he would refrain from taking part in decisions regarding Ms Keefe's status within the orchestra.
Our hearty congratulations to the happy couple.