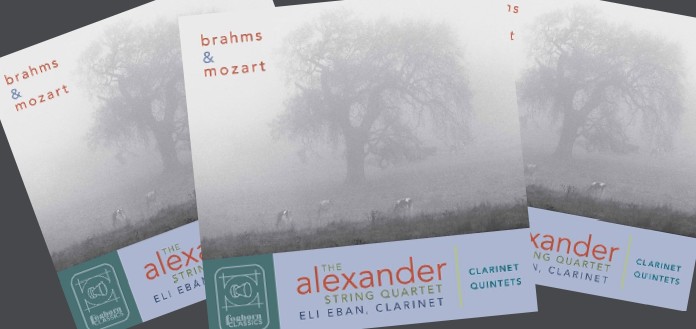 Foghorn Classics Records has announced the release of the San Francisco-based Alexander String Quartet's new album: 'Brahms & Mozart Clarinet Quintets'.
Recorded with clarinetist Eli Eban, the disc features Mozart's Quintet in A Major for Clarinet and Strings - coupled with Brahms' Quintet in B Minor for Clarinet and Strings.
''These two clarinet quintets by Mozart and Brahms are among the most sublime chamber music works ever composed ... " violinist Zakarias Grafilo has this week told The Violin Channel.
''Whenever we perform these works the results are that we have all just scaled the heights of human achievement ...  I hope the listeners feel that sense of elevation and respect we have for the composer and one another as a true Quintet of closest friends.''